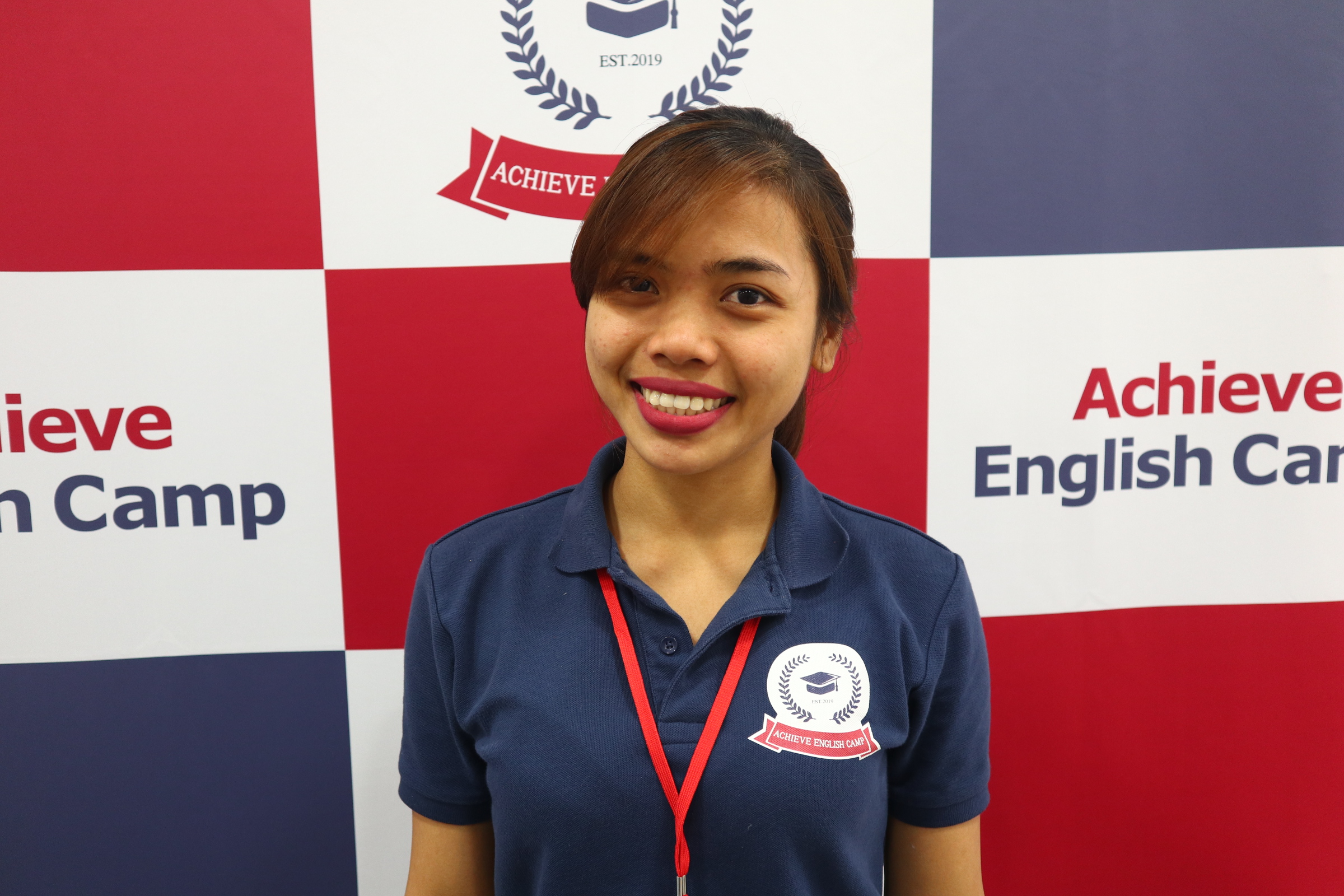 Name: Ma. Lourdes Francisco  (Lourdes ローデス)
Post: 一般英会話コース(初級)、英検2級コース
Career as an English teacher:
Being an English teacher is a challenging yet rewarding career. As an English Teacher, I am always geared with my passion and dedication to help the students in their holistic development, to ignite the fire in their hearts so they could have long term goals in learning English and to encourage them to go beyond their limits so they would continuously learn and apply their skills.
After I received my Bachelor's degree in Secondary Education, I started teaching English to Grades 9 and 10 in a private high school in 2014. As soon as I received my professional teacher's license, I grabbed the opportunity to teach and serve in the public high school for 3 years. During these years, I was also an ESL teacher for kids and adults Chinese, Korean and Japanese, helping them learn and improve their listening, reading, vocabulary, speaking and writing skills. Aside from this, I also handled IELTS classes for the students who were preparing and reviewing for the examination.
Engaging in a different culture, going beyond my comfort zone and sharing my skills and experiences made me decide to move and teach here in Japan in October 2019.Since then, I have been devoting myself in teaching English, specifically to Japanese so they would not only gain knowledge and skills but also foster their passion in learning and using the English language to be able to achieve their goals.
Message:
Learning a Second Language is arduous yet can be enjoyable and fulfilling journey. There will be times that your enthusiasm would be at its peak. You will be so eager and positive to study vocabulary, watch English videos, listen to some audios, and read passages/stories.
However, during these process of learning, there will also be days that you would feel at the rock-bottom. These are the moments when you would feel that everything seems to be purposeless, and ineffective. For an instance, you might get frustrated for not being able to understand the whole conversation in English, especially at the early stage of learning or you might feel down when you can't remember the vocabulary words and grammar that you have been studying.
Thus, it is very important that you set your goals why you want to learn English. Once you set your short-term or long-term goals, you also need to foster your passion because, I believe that we never get tired in doing what we love and we push ourselves beyond our limits for this passion. Time is as important as your passion.
We need to dedicate our time to learn English and practice deliberately. Most importantly, remember to have fun in learning English. We learn the most and easily when we are enjoying what we are doing. Keep in mind that achieving your goal in learning English is within your reach!