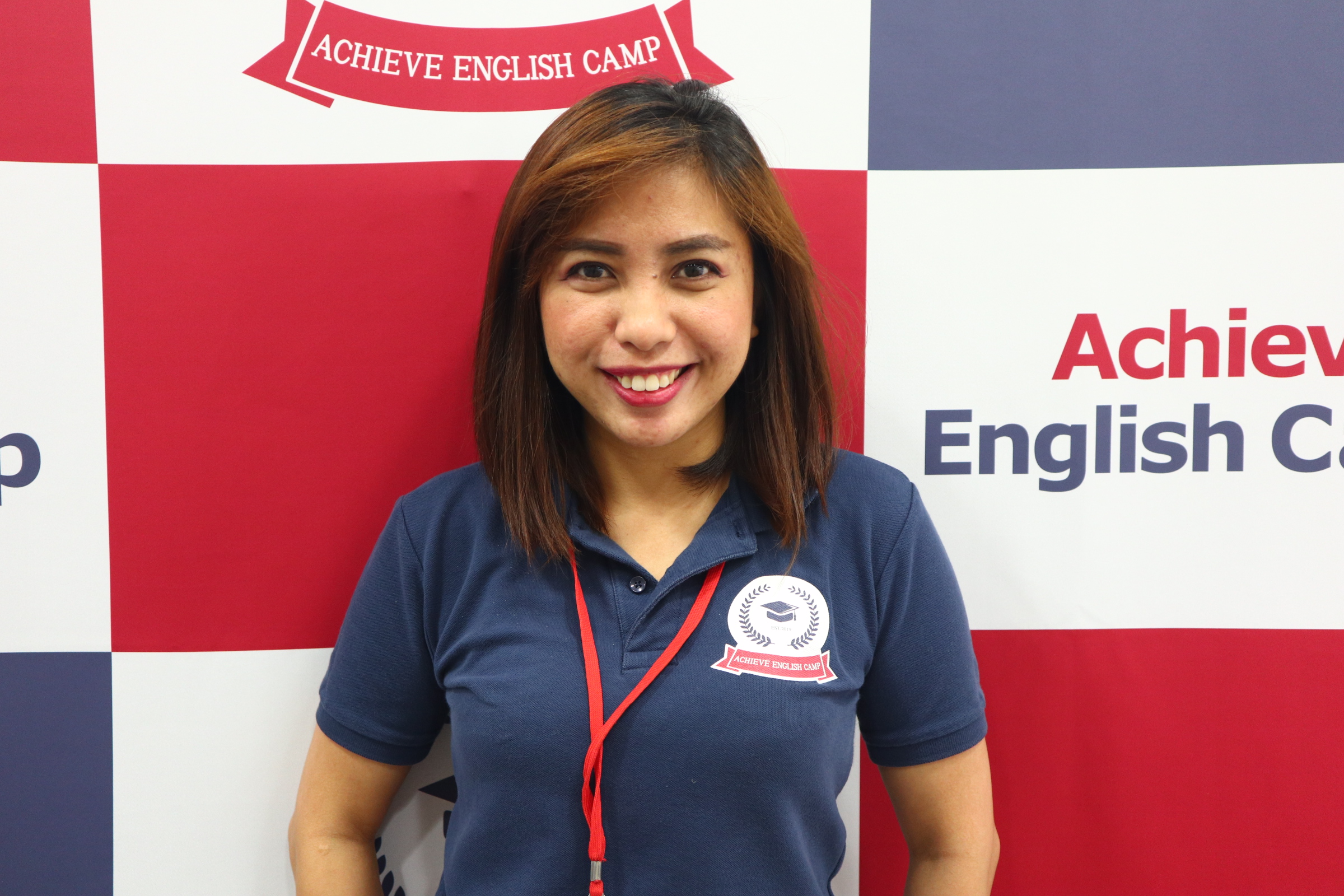 Name: Suzette Aliguyon(Suzette スゼット)
Post: 一般英会話コース(中級)、英検3級コース
Career as an English teacher:
A well-experienced teacher who has handled English learner students, mostly Japanese and Koreans, from different age groups and levels for almost nine fulfilling years.
I am driven to embrace teaching to aid and inspire learners from various generations to boost their potentials and take the necessary steps to reach their targets. In my years of teaching, I have often been cited for my overflowing enthusiasm, sunny disposition, positive attitude and undoubtable passion for the work I do.
Message:
Learning English requires a myriad of factors- lengthy hours, considerable effort and unbridled motivation are some. There is no easy way in this journey you have decided to embark but always keep in my mind that every minute and effort you invest is a step closer to whatever goal you have set. One thing I often advise learners is to get out and immerse themselves in the world of people who speak the language.
I believe learners can expedite language learning by associating learned skills with actual social experiences, conversations and interactions with English speakers. Also, it helps to eliminate any hint of hesitation and shyness that may hinder you to engage in this process. There is no way you can move forward if you constrain the guts. All those skills you have learned through endless readings and strenuous memorizations will end up stale.
In addition to this, I also advise engaging in internal monologue. Visualize fluently talking to yourself or someone in your mind in situations using the English language, with an accent would also be fun. It may sound silly but trust me, this can prepare you when you get into actual situations and also, it can be done at any time without restraints. Lastly and most importantly, have fun and enjoy the journey. This will keep the fire burning.